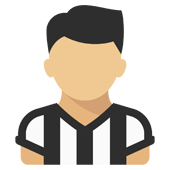 Content count

188

Joined

Last visited
Community Reputation
951
Eccellente
29 Followers
About trashtalker

Rank

Cedete lo passo!


Birthday

08/06/1977
Informazioni
Squadra
Sesso
Provenienza
trashtalker replied to Nate Fisher's topic in Cinema & TV

Come ho già scritto nell'altro topic, Macy strepitoso, la Rossum è una stra**ga, Lip è mitico....ma il vero boss della serie è e resterà solo lui. Punto.

Non so cosa ti piaccia poco di questa stagione (e comunque è un tuo diritto, ci mancherebbe), ma secondo me, con una serie come TWD, se non imbocchi una storyline più improntata all'azione (e per ora questa stagione è improntata MASSICCIAMENTE sull'azione, come mai in passato, forse), hai come unica alternativa quella di focalizzarti sui personaggi, il loro passato, la loro psicologia, i loro problemi....e ne verrebbe fuori una roba inguardabile tipo la seconda stagione, non trovi?

In italiano va in onda stasera, io l'ho vista in lingua originale.

Puntatina leggera ieri sera....

trashtalker replied to Tifoso Juventus's topic in Cinema & TV

Sono un quasi 38enne cresciuto a pane e cinema anni 80, Star Wars è, insieme ad Indiana Jones, il franchise che più ho amato in vita mia e confesso che, dopo lo scempio della seconda trilogia, non sono certo di voler vedere altri film ambientati in quel mondo. Peggio dei capitoli 1-2-3 sarà quasi impossibile.

Azz, non sapevo....mi dispiace, era un bravissimo doppiatore e una voce "storica" (mi faceva morire il Carlton del Principe di Bel-Air, da ragazzino), quindi anche per Tyrion Lannister nuovo doppiatore.....sigh....

1

Mi ha fatto tornare in mente lui: http://www.youtube.com/watch?v=CTHLPd-fMcI

5

trashtalker replied to Piersempre's topic in Off topic

Quattro anni fa la mia ragazza mi ha regalato la macchina Iperespresso X.7 della Illy e da allora, nonostante il prezzo, non posso più staccarmene. Ottimi sia il caffè classico a tostatura media sia le monoarabiche (Etiopia ed India su tutte), che il deca. Fortunatamente ho trovato un grossista delle mie parti che lo vende ad un prezzo ragionevolmente più basso della casa madre.

trashtalker replied to Alexcescov's topic in Cinema & TV

Premesso che quelli che fanno fiction alla "Cento Vetrine" o "Un posto al sole" non abbiano diritto a definirsi attori e che sparerei su un razzo destinato al sole tutti i vari "cinepanettonari" e cabarettisti che si lanciano nel cinema (Siani su tutti), per me i più insopportabili sono: Attore italiano - Giorgio Tirabassi (proprio non c'ha la faccia da cinema, sembra uno uscito dal Muppet Show) Attrice italiana - Sabrina impacciatore (sarà anche brava, ma quando la vedo sullo schermo mi da veramente sui nervi, sarà che le fanno fare quasi sempre il ruolo della nevrotica/schizofrenica) Attore straniero - Ce ne sono veramente troppi, ma quelli con la faccia ebete e privi di talento come Robert Pattison vanno cercato col lanternino. Attrice straniera - Mi associo a chi ha citato Julia Roberts, assolutamente insopportabile, parimerito però con Keira Knightley e la sua paresi alla mascella. Inespressive.

trashtalker replied to BlueDevil's topic in Off topic

Bellissimo topic, ricco di spunti interessanti. Per quanto riguarda il sottoscritto, credo che Cracovia sia senza dubbio una delle città più belle d'Europa: colorata, pulita, ricca di storia, arte e tradizioni. Ci tornerò di sicuro.

E scusate se mi intrometto, ma lottare con questa gente è inutile. Bocia passa le giornate a leccare il * ai mod con l'evidente intento di diventare uno di loro (e ci riuscirà), posta in continuazione video di dp e di lippi senza rendersi conto che sono passati 20 anni...vive sul suo pianeta bimbominkiesco, lasciatelo lì dov'è, in compagnia di quelli come lui. Cia...