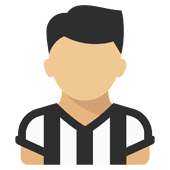 Content count

3,245

Joined

Last visited
Community Reputation
2,223
Guru
About nik2

Rank

Titolare


Birthday

06/21/1950
Informazioni
Squadra
Sesso
Provenienza
Interessi

Juventus - musica rock - powerlifting
Altro che linea verde, questa è una linea "grigia". Di male in peggio.

Un bel 2, abbiamo fatto discretamente pena per larga parte del campionato, ci siamo fatti sbattere fuori dalla Champions da una debuttante, abbiamo perso la finale della supercoppa , abbiamo riperso (anche se col deciso aiuto dell'arbitraggio) la finale della coppa Italia, il fatto che riusciamo ad arrivare quarti non dipende da noi, ma dalla pochezza delle squadre che ci seguono in classifica. Annata da accantonare il più in fretta possibile.

Questo per loro è una cosa assolutamente naturale, gli stro... galleggiano sempre.

Non capisci: il ragazzo deve crescere, essendo molto giovane il ragazzo deve farsi le ossa in una squadra di b per almeno un paio di anni, per poi passare in una squadra di bassa classifica di A, per poi passare ad una di media classifica, per poi un biennio (o meglio un triennio) all'estero, per poi, fra una decina di anni, sperare in un post da titolare nella Juve.

nik2 replied to homer75's topic in Amarcord

Szczesny 7 ottimi interventi, è un grande Danilo 6 non particolarmente brillante oggi, ma la sufficienza c'è. De Ligt 6,5 le prende tutte di testa, una roccia Bonucci 8 beh, 2 gol fatti da un centrale difensivo fanno proprio la differenza. Pellegrini 6 senza infamia e senza lode, inizia bene e finisce così così Bernardeschi 5,5 mi sa che è depresso, forse si è rassegnato all'addio Zakaria 6- potente ma non ancora in forma Miretti 8 forse esagero, ma il ragazzino ha fatto benissimo, speriamo non venga dato in prestito per un decennio. Rabiot 6+ non male come ruba palloni, a tratti un poco pasticcione Morata 5 oggi no Vlahovic 4,5 del tutto evanescente Dybala 4 addio Alex Sandro 5,5 no me gusta Kean 6,5 si dà da fare, è il più in forma degli attaccanti, forse per questo il mister lo utilizza poco Chiellini 6,5 il solito irruento guerriero Arthur sv

Questa è la classica dimostrazione che gli eccessi di alcool e antidepressivi fanno molto male alla salute mentale.

nik2 replied to homer75's topic in Amarcord

Secondo me arbitri da mandare in miniera, merdaioli che picchiavano come dannati senza pagarne le conseguenze, sfiga totale contro la Juve che non ha giocato male, anzi, molto meglio del solito. Per il resto, sempre e comunque arbitri cornuti.

Io invece sono un velocista.La mia auto è una 900 a 3 cilindri (non ne ha perso uno persuada, è proprio nata così).

Guarda che le vittorie derivano dal lavoro fatto negli anni, non è che hanno inventato una nuova auto in 10 minuti... Certo, inoltre sono quasi tutti esperti psicologi ed astrofici....

E' vero, vederti camminare in campo a mo' di zombie era per noi tifosi proprio frustrante. Tradotto: "Stai zitto, cretino".

nik2 replied to homer75's topic in Amarcord

Va bene che non è più di moda, va bene che ormai portano fortuna, comunque arbitro cornuto!!!!!!!!!!!!!!! Detto questo, partita secondo me pessima, 2 gol nella prima mezz'oretta e sofferenze, a tratti atroci, per il resto della partita, contro la Cenerentola della serie A. Allegri prova a cambiare qualcosina, per favore.

...mentono più di Putin....e meno di Ceferin...