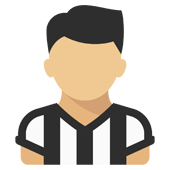 Content count

690

Joined

Last visited
Parlano parlano parlano e di nuovo parlano ma poi il campo sta dicendo altro, vi prego meno chiacchiere e più fatti.

Groot replied to homer75's topic in Amarcord

Henry assolutamente Trezeguet,Del Piero e Henry, un attacco letale al pari di MSN. Avremmo avuto sicuramente qualche Champions in più nella nostra bacheca.

Adesso posso dormire tranquillo.

Ho visto sia il film che l'ultimo episodio di Mandalorian.

Han come gioca in under 23?

non ho mai giocato ai videogiochi e nemmeno letto i libri, ma dal trailer sembra qualcosa di spettacolare anche se gli effetti sono un po da rivedere, tipo su Cavill un po' si nota che porta una parrucca...

Rogue One e Solo sono addirittura superiori e interessanti alla nuova trilogia, almeno si vede qualcosa di DIVERSO e COMPLEMENTARE, ci voleva tanto? era cosi difficile? continuiamo a scopiazzare il lavoro di George Lucas, facile fare cosi. Ho visto le prime due puntate di Mandalorian e quoto l'utente black and white, assolutamente da vedere e non perdere, mi ha preso sin da subito, in una modalità che ti fa quasi interagire con il personaggio stesso. Ti mette suspence perché ogni cosa è lenta nonostante le puntate sono corte ed è una sensazione bellissima che non provavo da molto tempo. Per me questa serie è il massimo rispetto ai film che hanno fatto fino ad ora della nuova trilogia. SPETTACOLARE

Ha sbagliato, per quanto si è visto, Chiellini è anche più incisivo di Cr7 potete dire quello che vi pare.