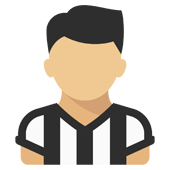 Content count

516

Joined

Last visited
Community Reputation
631
Eccellente
About negole

Rank

La strada dell'eccesso conduce al palazzo della saggezza


Birthday

01/27/1984
Informazioni
Squadra
Sesso
Provenienza
Di solito questo trattamento lo riserviamo per le bandiere (leggasi Marchisio). Per i vigili urbani tedeschi invece cè il rinnovo di contratto con aumento

Sarebbe stato più utile avere un allenatore. Uno che magari in 5 anni fosse riuscito a dare uno straccio di gioco a questa squadra.

Il problema è che sono giustificati dagli addetti ai lavori (vedi le parole di Giulini) e soprattutto non punito immediatamente (è molto severamente) da chi di dovere.

Esatto. Bravo. Anzi, proprio il fatto che certe cose succedano anche in una terra come la Sardegna, ricca di colori, mix di culture, di persone umili, di cuore e accoglienti, dovrebbe far riflettere ancora di più della deriva sociale a cui stiamo assistendo in questo periodo storico.

negole replied to homer75's topic in Amarcord

Che giocatore Alex Sandro ....madonnaserpente imbarazzante!

Manchester City and Manchester United are not be able to play at home on the same night, nor on consecutive nights, following a decision made by the relevant local authorities. Therefore, if both clubs reach the semi-finals, the team having finished lower in the domestic league the previous season – in this case Manchester United – will be reversed in accordance with the UEFA Club Competitions Committee principles.

Oggi Ticketone da tutto esaurito 🤔

Mi viene da piangere. Grazie Clà😪

Non è comicità. È non marcare. È il numero 19. 4 gol su 6 presi (uguali) per colpa sua.

6 gol subiti, 4 grave colpa del 19. E vederlo con quella fascia è un insulto. per il resto pareggio amaro ma fisiologico, non sono robot, mica possiamo vincerle tutte.

Restare svegli con quel gioco spumeggiante non è stato facile.

Che pena. Giuro che a metà secondo tempo ho detto: ma Khedira il secondo tempo ha toccato palla ? E il mio amico: ma perché quando è entrato? Mica c'era il primo tempo ?

Non è questione di essere haters, è questione di essere obbiettivi: sarà pure un pallino di Allegri, un punto fermo, ecc... ma io proprio non lo vedo così indispensabile. Solo per restare a ieri: 90' di passeggio per il campo; non ricordo nulla della sua partita, NULLA. Zero passaggi decisivi per andare a concludere, zero idee illuminanti, zero inserimenti degni di nota, zero contrasti vinti, zero recuperi difensivi, il nulla cosmico. Il fatto che poi sia capitano, lasciamo perdere. Pensare che per far giocare lui, venga sacrificato il talento di gente come Dybala, Costa, Berna, ... perchè dobbiamo giocare per forza con questo cavolo di centrocampo a 3, mi fa imbestialire.

Alleluja. Avrò ripetuto 5739 volte queste cose.