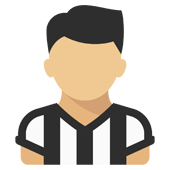 Zinedine Zidane 21
Utenti
Content count

6,786

Joined

Last visited
Quando tu e i tuoi compari ve andrete a quel paese, forse, e dico forse, la rivinceremo. Va cacciato anche Barzagli dallo staff. Sti quattro hanno fatto più danni della grandine nei momenti clou.

Il Lione immenso valore? Ma taci.

Zinedine Zidane 21 replied to Giannij Stinson's topic in Juventus forum

Ha giocato da 4 ma quella punizione centrale di Ronaldo... L'avesse tirata lui...

Zinedine Zidane 21 replied to Lorenzojuventino76's topic in Juventus forum

Facciano quello che gli pare ma prima ancora devono essere cacciati i seguenti: Danilo Rugani Matuidi Ramsey Bernardeschi Higuain De Sciglio Khedira Solo allora, si parlerà di allenatori. Una squadra di vecchi elefanti con la stessa convinzione di un cucciolo di gatto.

Se non da altri 2 minuti di recupero è assurdo.

Comunque stanno sempre per terra. Sempre.

Dybala muoviti *, fallo entrare.

A 35 anni caga in testa a metà squadra per atletismo e convinzione.

Beh di sicuro più di noi. Aouar da solo fa i movimenti di Pjanic e Cuadrado insieme. Epurazione a fine stagione. Urge svecchiare.

Le punizioni dal limite le devono tirare Pjanic, Dybala ma NON Ronaldo.

Tra l'altro per lo stesso motivo, loro giovani noi vecchi. Sta squadra non corre, farebbe meglio ad andare ad una bocciofila.

Fuori Higuain. Dentro Dybala.