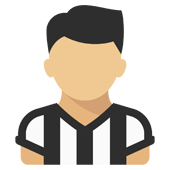 Content count

3,354

Joined

Last visited

Days Won

2
Community Reputation
4,177
Guru
38 Followers
About Blackguard

Recent Profile Visitors
Hai ragione, ha fatto molto bene, meno di 7 significa non aver neanche visto la partita. E non sono certo un suo grande estimatore.

Grande Pecchia, che in Italia ha vinto più di Sarri.

A me escono altre perle. Indirizzo : Via xxx - Torino - NULL (La via è giusta ma manca il civico, NULL è il valore in programmazione di una variabile non assegnata, andiamo bene...) Nella scheda preferenze esce il seguente messaggio: message=Authorization_code is not valid, code=47, error=true} Nel genere esce scritto "Male" (non hanno tradotto maschio, tutto il resto è in italiano, pare che io sia un personaggio di classe malvagia così...) Che dire, lo hanno testato a fondo prima di uscire e pubblicizzarlo, eh.

Dico Branco perché fu campione del mondo nel 1994, ha giocato nel Brescia e nel Genoa e ha segnato alla Juve di Maifredi nel 2-0 all'ultima giornata che l'ha buttata fuori dall'Europa.

Quello del PC era un esempio per farti capire che la differenza di prezzo la fa il costo del componente in più, che è normale che venga pagato. Nate ha detto che non ha senso proporre una versione senza lettore ad un prezzo analogo a quella con, non che non ha senso una versione solo digital. Forse sei tu quello che non aveva capito, ma non importa.

Il problema non è proporlo, è stare poi dietro, magari per ore, alle risposte 😅

E quindi? Se uno col PC non ci gioca, ma ci fa altro (web, email, office, ecc.) non ha bisogno di una scheda video dedicata. Per questo, esistono ottimi notebook senza scheda video dedicata che vanno incontro alle esigenze di chi non ne ha bisogno. Ma ovviamente, non è che lo stesso modello di notebook costa uguale senza o con una scheda video dedicata. La differenza si paga. Fare scelte basate su analisi di mercato significa proporre alternative, ciascuna mirata ad esigenze specifiche e con prezzo relativo in base ai componenti utilizzati.

Contando che per la digital ha meno senso il concetto di "bundle" all'uscita, mi aspetto la digital "nuda" a prezzo molto competitivo, mentre la versione con lettore ottico in bundle con un gioco a 120-130€ in più. Tipo 419€ la digital, 549€ bundle PS5 con lettore e gioco.

Blackguard replied to homer75's topic in Amarcord

Il solito schifo di Sarri visto in tutta la stagione, un non-gioco totale, una incapacità assoluta di creare occasioni da goal, nemmeno in superiorità numerica per tutta la partita contro le riserve del Milan.

Blackguard replied to Fuorionda's topic in Off topic

A parte che i napoletani ci sono anche a Milano, ma la cosmopolita e accogliente Milano ha dei degni rivali in quanto a criminalità.

Non adesso, ma da qui ad agosto possono succedere tante cose, e purtroppo Sarri ha già dimostrato la sua totale inadeguatezza.

Dipende, se Sarri non sarà più in panchina avremo molte più chances.

Finora però su PS4 i nuovi giochi in uscita hanno sempre avuto lo stesso prezzo tra supporto fisico e download digitale.

Da un lato per la nuova generazione mi aspetto una preponderanza schiacciante dei giochi scaricati da store rispetto ai supporti, dall'altro credo che una mossa commerciale equa sarebbe quella di far costare meno la versione degli store digitali, visto che non ci sono costi di hardware e di distribuzione fisica.