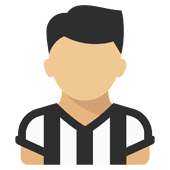 Content count

160

Joined

Last visited
Su questo ti confondi mi sa, dopo 3 anni già lo parlava benino.

Sarebbe sicuramente un'arma preziosa da avere...

tassoni replied to giusardegna's topic in Amarcord

Non aveva chiesto di non giocare questa partita Paulo?

Il problema non sono i fischi, che ci sono stati sempre e ovunque, ma la mancanza pressoché totale di tifo. In un qualunque stadio in eccellenza o promozione c'è un clima molto più caldo di quello attuale dello Stadium.

tassoni replied to homer75's topic in Amarcord

Qualcuno che mi ragguagli sull'esultanza di Lukaku? Me la sono persa...

Ho l'honor 8 e utilizzo quotidianamente due account whatsapp tramite app gemella, vai tranquillo Se può servirti, ottimo terminale in tutto, se proprio devo trovare il pelo nell'uovo posso segnalare solo una leggera pigrizia a switchare il segnale tra 4g e 3g, ma niente di preoccupante...

Perchè? Dovrebbe essere uno dei migliori in assoluto in quell'ambito...

anche "i soliti impareggiabili merdoni" :d

quotone, mettete una regola che vieta di insultare beceramente i nostri tesserati piuttosto..

Nel nostro lessico devono entrare vocaboli come "vaffanbrodo" e "acciderbolina"

Concordo al 100%. Anche perchè oltre ad acquistare i cartellini devi anche pagare eventuali 2-3 giocatori con un ingaggio sicuramente alto..

Non mi piace questo gioco Di sicuro se mai vendessimo Paul, tra i vari giocatori che dovremmo prendere oltre ad una mezzala top, un simil-Robben ( non cerci ) servirebbe come il pane..