Archived
This topic is now archived and is closed to further replies.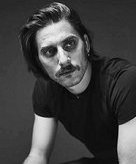 In questo topic sono vietati post di tipo polemico (quei post, per intenderci, che ormai infestano tutti gli altri topic). Pena: tacche e/o sospensioni.
Regola per postare immagini o video: quando si postano molte immagini (o più di due video) in un unico post, il consiglio è di metterli sotto spoiler. Con una-due immagini o uno-due video si può usare anche il quote.
L'importante è usare almeno uno dei due metodi per fare in modo che chi quota il post, non quoti poi anche tutte le immagini/video.
Message added by LadyJay
---