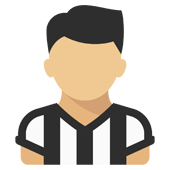 Content count

488

Joined

Last visited
Community Reputation
333
Buona
About dersu

Conte è di una pochezza raccapricciante, ho ascoltato la sua conferenza dopo la gara con la Lazio. Chi lo voleva di nuovo da noi non può voler bene alla Juve. Questo campionato dobbiamo vincerlo.

Io sto con Sarri. Ma bisogna fare qualcosa a centrocampo perché manca personalità. Quando il mister parla di "accompagnare l'azione" per me intende questo.

Se ancora si aspetta l'esplosione di uno che tra due mesi farà trent'anni mi sa che il problema sta a monte. Era un mezzo giocatore ma alla Juve si sono illusi che potesse diventare un campione. Lo stesso vale per Douglas Costa, altro prossimo trentenne che non è mai decollato per davvero.

Con Sarri all'inizio si sono viste delle ottime partite, poi da un po' di tempo le cose sono cambiate. Non è forse che alcune avversarie hanno imparato a contrastare il gioco di Sarri? Io credo che comunque in Champions faremo ben altre partite, non credo serva a molto cambiare ora. Non certo tornando all'allenatore che c'era prima, ovviamente.

Io credo in Sarri, molto meno nella capacità della dirigenza di trovare i giocatori giusti per il gioco di Sarri.

dersu replied to The Italian Giants's topic in Campionato

Abbiamo un grande allenatore, forza mister!

Togli Bernardeschi, Matuidi, Khedira e Bentancur per Ramsey, Rabiot, Can e Pjanic e la musica cambia. Stasera vittoria importantissima in ottica scudetto.

Qualcuno mi spieghi di preciso a cosa serve Bentancur

dersu replied to homer75's topic in Amarcord

Mi sa che oggi Bernardeschi ha dimostrato definitivamente di non essere da Juve. Praticamente non incide mai. Peccato per Bentancur che se facesse il gradino che gli manca sarebbe un ottimo centrocampista. Niente drammi, con un arbitro normale e maggiore lucidità in area ne avremmo fatti 5 di gol.

Casomai sei tu che sugli occhietti devi metterci un paio di occhialetti... Agnelli ha tenuto il discorso in italiano (anche se farcito di parole inglesi superflue), in Italia, davanti ad azionisti che immagino siano in maggioranza italiani, non vedo il senso di proiettare un filmato in inglese. Non è che se parli in inglese dicendo "benchmark", "industry", "competitor" ecc. diventi più autorevole, eh. L'inglese è una lingua come un'altra, ma fino a prova contraria in Italia già ne abbiamo una. Per il mercato internazionale facessero video in inglese, cinese, arabo e magari pure esperanto, ci mancherebbe.

Che tristezza il video in inglese

La notizia è per i lettori italiani, spremetevi le meningi e trovate la parola giusta in italiano, eddai...